Visual messaging is now an essential component of any business marketing campaign. Consumers want to hear and see what businesses are doing. The quality of the video content you post has a significant impact on how your customers perceive your company.
Production companies are sprouting up all over the place. You can use these companies to ensure that you create high-quality, appealing visual content, whether you own a business or need a video shoot for personal use. But how do you sort through all of these production firms to find the right one?
You should be confident about who you collaborate with. To ensure the best possible outcome, here are some common questions to ask a video production company or videographer before hiring them.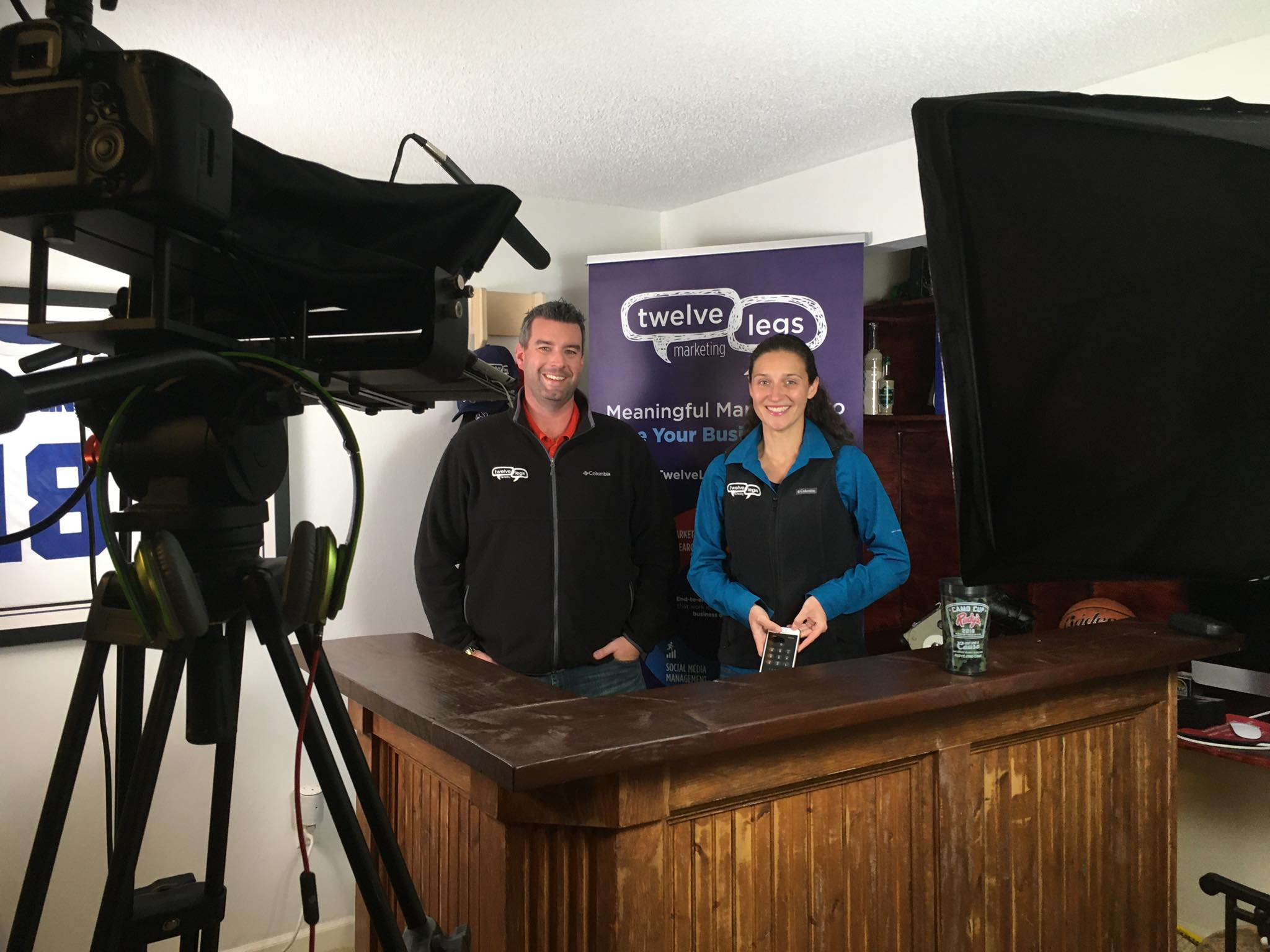 How long have you been in business, and what kind of video production do you specialize in?
Experience in the world of video production equals the number of completed, successful solutions to client needs.
Different video production companies specialize in different types of videos. It is important to know if their area of specialization aligns with your objectives. The more experience a video production or video editing company has, the more insight and expertise it can bring to your project.
At Twelve Legs Marketing, we have been producing award-winning videos for nearly 20 years and understand all that goes into a project, from planning and budgeting to time management and communication on progress. All to make sure that your project is completed on time and on budget.
What are some similar projects you've completed?
The main reason you're looking for a production company is to create content that stands out. Are the lighting and sound good on their previous projects? If the previous project belonged to your company, would you show it to your friends and employees?
Request samples of previous work to get a sense of filming ability, style, and breadth of execution. To see some of our recent video production projects, visit our Video Work page.
How much should I be involved in the production?
This is an important question. Ultimately, this video is going to be used to market your business, so you have to make sure it fulfills your vision and accomplishes the pre-determined goals. That means you must be involved in the pre-planning process for a video. Such as, who will be writing the script. Where will the shoot take place? Who will be producing the voiceover? What about music selection? These are all things that could affect the project's budget so you will need to be part of the conversation.
Can you hit my deadline?
Do you have a specific deadline for submitting your videos? Communicate your expectations to the production company upfront. A company with sufficient resources can meet your deadline. Production companies with integrity will inform you if your timeline is insufficient to deliver quality content.
What is your production process?
Video production requires an extensive planning process. This question will help you understand how a production company works to see if your project will fit into their schedule. You can also find out about their potential organizational skills. Find out how many feedback stages there are and when they expect you to provide your feedback. Also, get the timeline for their pre-production before they start shooting.
Who will I be working with on my project?
To create exceptional video content, you must first establish a good working relationship. Meeting the people with whom you will be working on your project is essential for getting to know them better. Talk to the staff in the videographer position, producers, video editors, or other camera operators you will be collaborating with. Determine whether or not they are approachable and have good communication skills. Working with a crew with whom you connect will make the production process go smoothly.
How much creative control will I have over the project?
Do you have some content ideas or a shoot location you would like to be implemented in your video? If you have a concept that you need to bring to life, you should share it with the production company.
Professional production companies encourage their clients to share their thoughts on what they think should be included in their video interviews. They understand that capturing their client's vision requires a collaborative approach.
Will you give me access to the footage?
Find out if a production company will provide you with a copy of the finished product and what they do with all of the original video clips. What is their policy on storage?
Some companies will keep the video on file for a short period of time before deleting it or will charge you to access any footage from past projects, so it's always good to have the footage on a personal drive.
Contact Twelve Legs Marketing for your Video Production
Do you want to create content that is one-of-a-kind, personal, and authentic? We are a video production company based in Colorado Springs, CO. Our understanding of all aspects of video marketing is founded on more than a decade of working in television. Our expertise benefits our clients with the best video marketing services that appeal to their viewers.
The American Advertising Association, Radio Television Digital News Association, Society of Professional Journalists, Telly Awards, and the National Association of Television Arts and Sciences have all recognized our work over the years.
Visit us at 201 East Las Animas Street, Ste 109, Colorado Springs, CO 80903 for more information about our services. To schedule an appointment, call 719-649-5738 today!